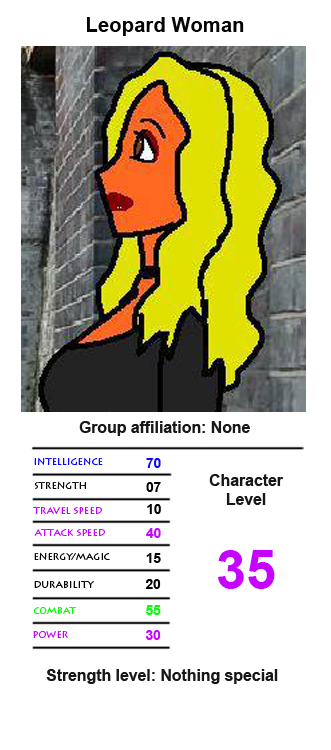 Created by: Mark Cardoso

First comic book appearance: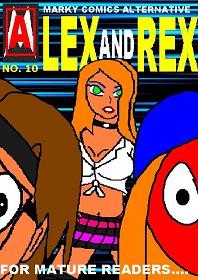 Real Name: Sissy Bronze
Hair: Blonde
Eyes: Brown
Height: 5 foot 8 inches
Age: 22
Country of Origin: USA

Ethical alliance:

Good



History

Sissy Bronze is the daughter of Layla Bronze with a pedigree of super hero like most of her family. Her mom was a super hero and her brother Larry (Muscle Man) is also a super hero. A super hero life was not what she wanted. She wanted to be mormal. Go to school, get a good paying job and meet someone special.

That was thrown out the window when Muscle Man and Lex Morgan got into a heated rivalry of one-upmanship. One of the competitions was to see who would sleep with most women. After they both slept with just about every heroine in the school, it was Larry who took the lead. Lex ran into Sissy whom he hadn't seen in a long time. They went for drinks and drinks turned into a one night stand.

Sissy always thought Larry's rivalry with Lex was petty until she found a rival of her own, Cammi Fulton. At a carnival game, John Fulton wanted to win Cammi a prize, but Cammi refused to kiss the ball for luck. Sissy volunteered to do it earning John's attention and more. Cammi in a fit of jealousy untied her shirt revealing her bra and got John's attention back. The two women went back and forth with John. John won the carnival game giving Sissy a large pink bear, but won a heart shaoped locket for Cammi.

Sissy got a job a sleazy Larry's stripclub as a VIP waitress (the same job cammi has). With this job, she learned how to charm customers into buying more drinks and getting bigger tips.

Sissy is also in training as a super hero and when on duty, takes the name, Leopard Woman.

Powers

Seduction: The one power her mother taught her was how to be free spirited and not let stress get to her. Though Sissy does not have the fountain of youth power of her mother, she did get many suitors for possible relationships which drew her brother Larry mad. When Sissy takes the helm of Leopard Woman, her body becomes a weapon of attack and attraction. Her foes fall to her attacks and in love.

Martial arts: When some poor drunk tries to grab her, she is capable of causing some serious arm by breaking a limb thanks to martial arts training in her youth and continued studies at super hero university. She has mastered many forms of martial arts.

Enhanced reflexes: She has cat like reflexes and is quite stealthy.


Weaknesses: Sissy really hates to lose at competitions, even going to the point of seduction to win. Her brother Larry (Muscle Man) hovers over her as a security blanket to protect her from possible one night stands. Larry often spoils her whims and often hampers her studies as well.